Now that another year has come to an end, it time to look back at all of the books I've read and pick my favorites. This is usually something I both eagerly anticipate and dread but to my complete surprise, I found it much easier this year. While I felt like this was a good reading year, full of good books, there ultimately weren't as many great ones as I had expected. So this year, instead of doing my top fifteen of 2015, I'll just be doing my top ten in absolutely no particular order.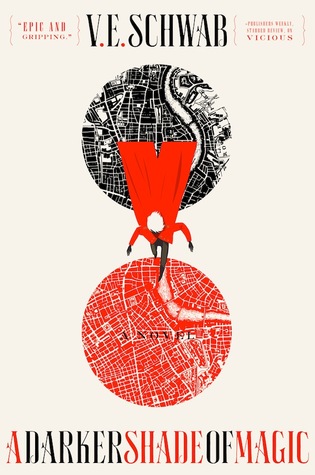 A Darker Shade of Magic by V.E. Schwab: This was the first book by V.E. Schwab that I'd ever read and she did not disappoint. This book was everything I had hope for, a magical story with evil, betrayal, a many sided coat, parallel Londons and an aspiring pirate. There's really no way that you could go wrong with that.  Review here.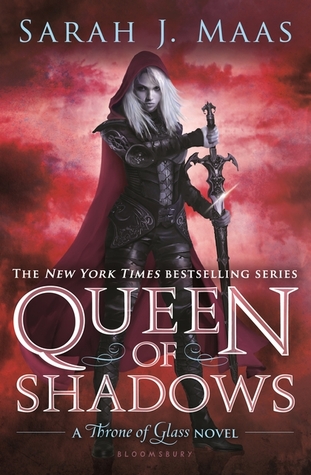 Queen of Shadows by Sarah J. Maas: I adore this series and while there was a lot of controversy surrounding this latest book and certain decisions made, I personally found it to be another strong addition. Sure, certain decisions made me want to cry and throw the book into the fire, but that's a part of reading a series like this; it makes you feel the feels. What concerned me more was how to handle falling in love with Rowan Whitethorn, despite the fact that we have the same name. Awkward. Review here.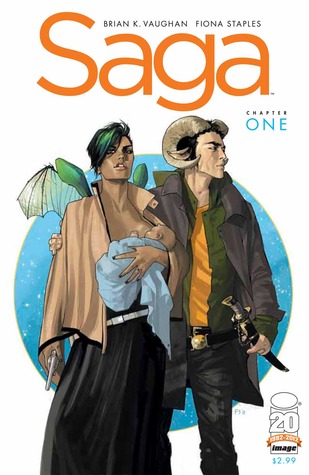 Saga by Brian K. Vaughan and Fiona Staples: I've been trying to branch out and read more graphic novels and I couldn't have made a better choice than Saga. It is absolute perfection. Everything I could have hoped for. The art, the characters, the story, all of it continuously exceeds my expectations and blows my minds. If you like sci-fi and aren't bothered by more adult themes, do yourself a favor and pick this up.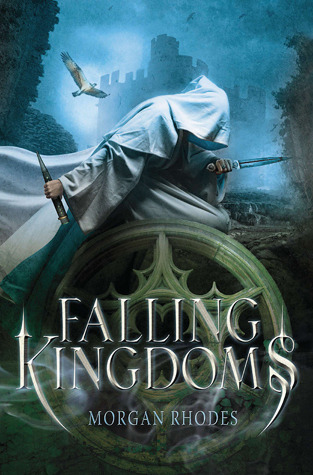 Falling Kingdoms by Morgan Rhodes: I actually picked this series up for the first time this year and was fortunate enough to get my hands on all three books that were out at the time and I binge read this series like I was dying. I don't know what I was expecting when I picked up the first book but it wasn't the crazy ride that this series gave me. Each book just got better and better and the transformations that characters go through (Magnus, you conflicted beast) are some of the best and most complex that I've read in a very long time. But more than that, these were just so refreshing to read because it's impossible to predict what happens next.
Uprooted by Naomi Novik: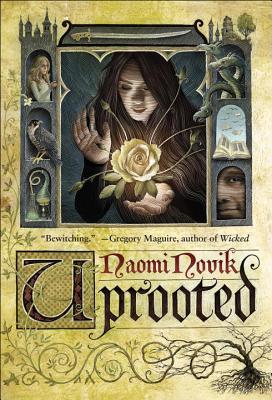 I actually got this book for Christmas and read it right at the end of this year. It made me unbearably happy to end the year on such a high note. This is one of those instances where I want to kick myself for putting a book off for so long because it genuinely saddens me that I went so long without having it in my life. It's the grumpy mysterious withdrawn magician boys, they never fail to make me all gooey. Like a big mushy marshmallow of yearning and salty tears. Sigh.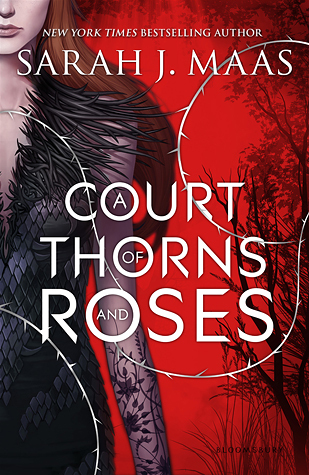 A Court of Thorns and Roses by Sarah J. Maas: Am I showing a bit of favoritism by putting Sarah J. Maas on here twice? Maybe. Okay, definitely. But both of her books that came out this year were too amazing to leave off my list so I don't even feel guilty. It was so refreshing to get a book by her that wasn't part of her YA series and while it didn't love it as much, it came pretty damn close. My greatest shame though is that I haven't picked if I'm Team Rhysand or Tamlin yet… Can I make a Team Rhylin? Review here.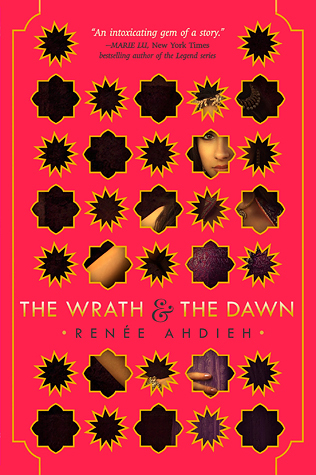 The Wrath and the Dawn by Renee Ahdieh: This book promised me a tale of revenge that simply sounded too deliciously dark to turn down. Although it didn't have as much revenge as I would have liked, I was surprised at how much I did enjoy it. It offered a bit more diversity that I usually get in my book choices, something that I'm horribly ashamed of. But it also presented us with a story we were familiar with but in a new way, with a hint of magic, conflicted characters and the power of love. I know, I know, that last part makes it sound like a big ball of cheese but it's true. Review here.
Vision in Silver by Anne Bishop: This is probably my favorite urban fantasy series right now and each book just delivers so much mystery and emotion and dark, gritty, evilness; I love it *evil laugh* Okay but really, the dark tones of this book are so fitting for the world and it feels so right. If humans did discover that vampires and werewolves and all the things that go bump in the night did exist, we would probably live in fear. And with each book, it becomes more and more evident that humans should fear them. But on a lighter note, CAN WE PLEASE GET SOME SMOOCHING?! This couple that I ship so goddamn hard just keep dancing around each other and I'm about to flip if they don't get together soon. Why does the author feel the need to torture us?
 Six of Crows by Leigh Bardugo: Since I hadn't loved Leigh Bardugo's other YA trilogy, I pre-ordered this book in a moment of brave hope. Although I knew that a pretty cover meant nothing about the quality of material inside, I comforted myself by knowing that at least if it stank, it would look quite nice on my shelf. So imagine my surprise when this turned out to be one of the best books I'd read all year. Let's just say that there might have been some happy tears. And then real tear because this book you guys, this book. It hit me in the feels so hard that I got the wind knocked out of me.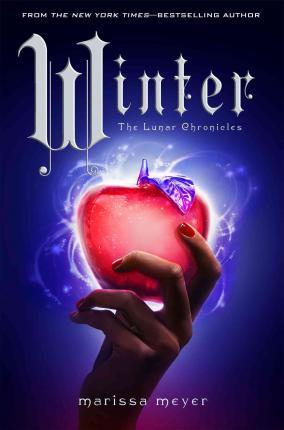 Winter by Marissa Meyer: I actually went to the Lunar Ball launch party for this book but ended up putting this book off for a little while because I was so nervous and sad to read the conclusion of such a great series. Once I finally found the courage to read it though, I of course loved it. Winter and Jacin were both great additions to the story even though my OTP will forever remain Cress and Thorne (my poor babies). And I found that, despite a few small disappointments, which are always inevitable with final books in a series, I was immensely satisfied with how this book ended.
__________________________________________________________________________________________________________
I can't believe 2015 is already over and how small of a dent it feels like I put in to my TBR pile. But I read some superb books during the year and I'm looking forward to so many new releases this one. What were some of your favorite books your read in 2015?