There are so many amazing books coming out this next year, so making this list was nearly impossible. I finally managed to get the list down to sixteen but it was no easy task. Just as a warning, these are in no particular order so their placement on the list has nothing to do with my level of excitement for it.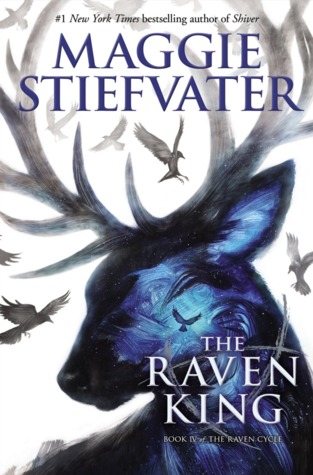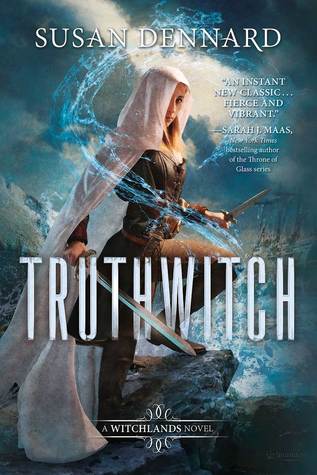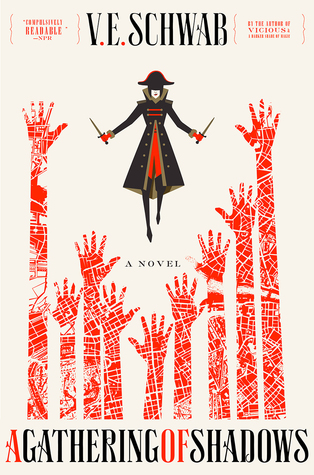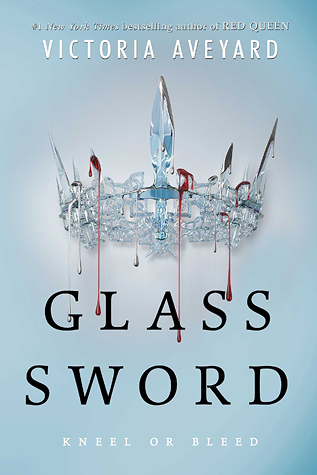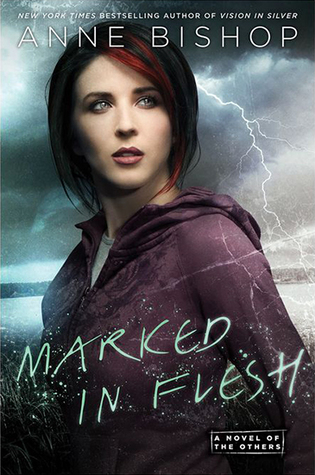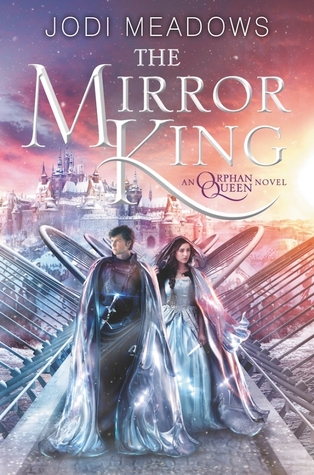 1. Magic Binds (Kate Daniels #9) by Ilona Andrews: This is one of my favorite series, like ever. And after eight books, I find myself more in love with it than ever. Kate will continue to be one of my favorite badass heroines, Curran my favorite grumpy kitty, and their romance one of the best written in book history.
2. The Raven King (The Raven Cycle #4) by Maggie Stiefvater: I can't believe how far this book has been pushed back and no wait has ever felt so painful. As the final book in this series, there are still so many questions that need answering, so many worries that need to be laid to rest. All I have to say is that if Gansey or Ronan die, I will riot.
3. Heartless by Marissa Meyer: As a huge fan of Alice in Wonderland, I feel that the YA genre is severely lacking in that category.  So when I heard that Marissa Meyer, the same Marissa Meyer who absolutely slayed with The Lunar Chronicles, was writing a story about the Queen of Hearts, I knew that I had to get my hands on it. The Queen of Hearts, guys *grabby hands*
4. Truthwitch by Susan Dennard: To be honest, I'm a little ashamed of my reasoning behind this one. As we all know, I'm a huge Sarah J. Maas fangirl and she is best friends with Susan Dennard. Which means we can probably all assume she helped out with this book. That right there is a good enough reason for me to read it. Not to mention that although I wasn't a huge fan of Susan Dennard's other series, this one seem much more like something I'd like. Tons of girl power and sisterly love, super powers and potentially tons of ass kicking. Yep, definitely sounds like something I'd like.
5. A Court of Mist and Fury (A Court of Thorns and Roses #2) by Sarah J. Maas: I loved the first book in this series and I know that this one is going to be just as great, if not better. We get more of Feyre, who I genuinely found to be a huge breath of fresh air as far as heroines go. But more importantly, we get more of Tamlin and Rhysand. I might finally pick which team I'm on. More likely though, this book will just make me fall in love with both of them even more, thus adding to my internal conflict over which one should have my babies.
6. This Savage Song by V.E. Schwab: For some reason, despite only reading a few books by this author, I have complete and utter faith in her to rock my socks off with this book. The premise is just too cool and she is too great of a writer not to. I love the idea of monsters inside and out and this dark city that's overrun with them and OOOHHH, it just gives me shivers to think about.
7. The Shadow Queen by C.J. Redwine: I really have an addiction to fairy tale retelling and it shows no signs of letting up. This one is another Snow White retelling that promises to have tons of magic, romance, betrayal, a delightfully evil queen, and  hopefully dragons. I saw the word dragon in the summary and now if we don't get any, this book is getting a big fat zero stars. I'm joking. Probably. She should definitely add in some dragons just in case.
8. Glass Sword (Red Queen #2) by Victoria Aveyard: The first book, Red Queen, really left me feeling betrayed and upset. Not to spoil anything but certain people's true colors were revealed and let's just say that it was mostly black. Black like death and betrayal and inner evil and unbelievable villainy. After what happened, I need to know how the next book is going to go. I just hope there's a nice helping of vengeance in it.
9. The Mirror King (The Orphan Queen #2) by Jodi Meadows: It's been a while since I read The Orphan Queen, but I do remember that I found it super fun and certain aspects of it really intriguing. Sure, the out-of-place names annoyed me to no end, but I'm willing to put that aside for a decent story. This series is only a duo-logy so the character's fates are going to be determined in this one, something I'm definitely not prepared for.
10. Marked in Flesh (The Others #4) by Anne Bishop: Am I the only one that is going to quite possibly go on a murderous rampage if two certain characters *cough* Simon and Meg *cough* don't hook up in this book? Because I've been waiting since like, they first met way back in book one and I know that sneaky evil Anne Bishop is toying with our emotions right now by playing this waiting game with us. Well I've had enough. The time for smooching is now! Oh and uh, I guess I'm excited for the plot and stuff too.
11. Untitled (Throne of Glass #5) by Sarah J. Maas: I'm sure you're all so surprised to see this one on here *snorts sarcastically* I need this book in my life, like yesterday. Although the last one didn't really end on a cliffhanger, instead ending on, dare I say it, a happy note, there is still evil looming in the distance. There are so many paths the next book could take and I hate that I can't even begin to guess what's going to happen.
12. A Gathering of Shadows (A Darker Shade of Magic #2) by V.E. Schwab: A Darker Shade of Magic was so well… magical. It made me laugh and cry and swoon and hold my breath in fear and surprise and I adored every minute of it. The idea of parallel Londons was a genius one and thanks to V.E. Schwab being an amazing writer, it wasn't the only genius thing about it. Now, the sequel promises even more magic, even more adventure and even more of Kell and Delilah which means perfection.
13. The Rose and the Dagger (The Wrath and the Dawn #2) by Renne Ahdieh: I like the first book more than I expected, despite it's lack of revenge. And now with the cliffhanger at the end and the second book hopefully bringing more magic, something else the first one was lacking in, I find myself itching to have it in my hands. The gorgeous covers of course have nothing to do with it.
14. A Torch Against the Night (An Ember in the Ashes #2) by Sabaa Tahir: The first book surprised me with how dark and brutal it could be, with a familiar sort of story, but with unexpected twists thrown in. I love the world and I love the characters, so I know that as long as no one I love dies (please don't let anyone die) and our heroes don't find themselves suddenly transported to a different world, this book should be golden.
15. Crooked Kingdom (Six of Crows #2) by Leigh Bardugo: Six of Crows was one of my absolute favorite books that I read last year, much to my surprise. I need more of everything in this book. More of Kaz and his horrible depressing and sad history and dark personality, more of Inej and her moral compass, more of Nina and Mattias and their steamy romance. Uhm, and was I the only one totally shipping Jesper and Wylan? So I'll take more of their flirting too. I need more heists and clever unpredictable plans and snarky comments and sneering insults. Okay I'm about to seriously cry because I want this book now.
16. Stars Above by Marissa Meyer: When The Lunar Chronicles ended, it felt like my heart went with it. This series brought me out of my reading slump and pushing me into doing what I do now; running a book blog and booktube channel. So when I found out that were were getting a full book of stories about our favorite characters and one wedding at the end, I nearly died.
______________________________________________________________________________________________________
Making a list of only sixteen books was so hard because we all know there are so many great books coming out this year. And I plan on reading every single one of them. What books are you guys most excited to get your hands on this year?