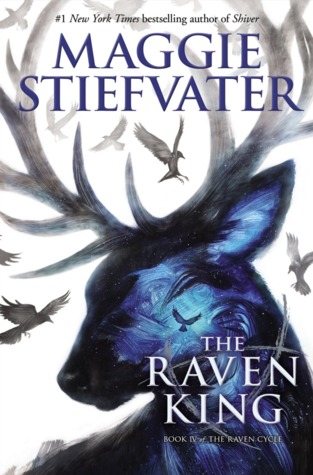 Title: The Raven King (The Raven Cycle #4)
Author: Maggie Stiefvater
Publisher: Scholastic Press
Publication Date: March 29th, 2016
Summary: The fourth and final installment in the spellbinding series from the irrepressible, #1 New York Times bestselling author Maggie Stiefvater.
All her life, Blue has been warned that she will cause her true love's death. She doesn't believe in true love and never thought this would be a problem, but as her life becomes caught up in the strange and sinister world of the Raven Boys, she's not so sure anymore.
________________________________________________________________________________________________________________
After waiting forever, only to have this book pushed back again and again, it's finally almost here. In a few months, I'll have it in my hands. I think that frightens me more than the thought of waiting even longer.
The thing is, I know this book is going to break my heart; I've already accepted that. The question is, after it's done stomping on it and crushing it into a bloody pulp, will there be some sort of light at the end of the tunnel? I'm just going to say it, I'm pretty certain that Gansey is going to die. It lines up with things that have happened in the previous books and it lines up with Blue kissing her true love then him dying. But what really matters is if he's going to come back somehow. And the fact that I really don't know makes me almost not want to read this book because I'm not sure if I can handle it if he doesn't. If he or Ronan dies, this book is going straight into the fire.
But of course I am going to read it. Maggie Stiefvater is an artist with words and these books are too beautiful and intriguing to not read. The relationships she creates between these four boys, and now Blue, just makes you want to go out and find friends like them. These books make you want to go on a quest, to find some sort of adventure and share it with your friends. It makes you believe in magic.
Then there's also the small matter of THAT COVER! HOW DO THEY KEEP GETTING MORE AND MORE BEAUTIFUL? HOW?!