To celebrate Valentine's Day, I'm going to recommend some of my favorite romance books, for all those fan-girls that are spending today with a book. I don't really books that fall exclusively under the romance category, so the books that I'm recommending today feature some of my favorite romances.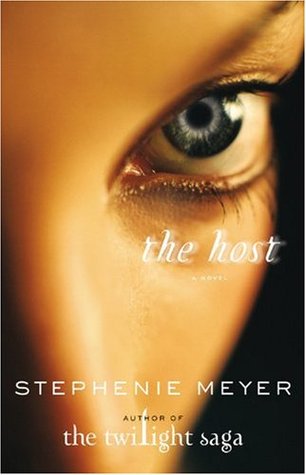 The Host by Stephanie Meyer: I know, I know. You might be laughing at me right now but I'm not ashamed to admit that I love this book. In The Host, aliens have invade Earth and their "souls" get put into people, so they take over their body and basically erase the person. Wanda get's put inside Melanie who refuses to fade away, instead showing her memories of her brother and the man she loved, so Wanda goes in search of them. I just think this is such a beautiful romantic book and I love all of the characters. Every time I'm in the mood for a sweet romance that makes me cry, I read this book.
"It's not the face, but the expressions on it. It's not the voice, but what you say. It's not how you look in that body, but the thing you do with it. You are beautiful."
Graceling by Kristin Cashore: This book isn't romance driven, but the romance plays a huge part and it's so beautiful.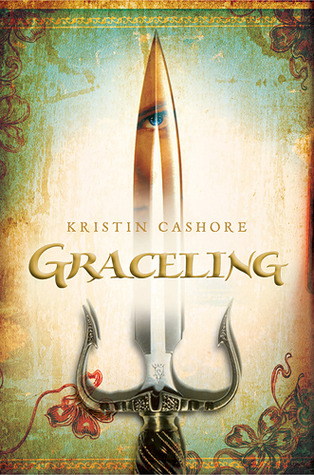 I love this romance I adore Katsa and Po so much and they really just needed each other. Katsa never wants to marry or have children and it terrified of being tied to a man, so watching her find love and realize she can have Po without those things, makes me get all teary eyed. I also just love how they are so different but similar and how they continuously support each other through everything.
"I know you don't want this, Katsa. But I can't help myself. The moment you came barreling into my life I was lost. I'm afraid to tell you what I wish for, for fear you'll… oh, I don't know, throw me into the fire. Or more likely, refuse me. Or worst of all, despise me," he said, his voice breaking and his eyes dropping from her face. His face dropping into his hands. "I love you," he said. "You're more dear to my heart than I ever knew anyone could be."
 Daughter of the Forest by Juliet Marillier: This book you guys, this book… The amount of feels I have for this book is ridiculous. I love it so much and every single time I read it, I cry like a huge baby. If you want a beautiful story with some of the most amazing writing and characters and a love story that makes you want to crawl under your bed and never come out, this is the book for you. The romance is so subtle and watching these characters slowly fall in love, a love without words because the main character can't speak, it's just so beautiful. This whole series is full of amazing romance, but this book is the start of it all and will steal your heart.
"He would have told her – he would have said, it matters not if you are here or there, for I see you before me every moment. I see you in the light of the water, in the swaying of the young trees in the spring wind. I see you in the shadows of the great oaks, I hear your voice in the cry of the owl at night. You are the blood in my veins, and the beating of my heart. You are my first waking thought, and my last sigh before sleeping. You are – you are bone of my bone, and breath of my breath."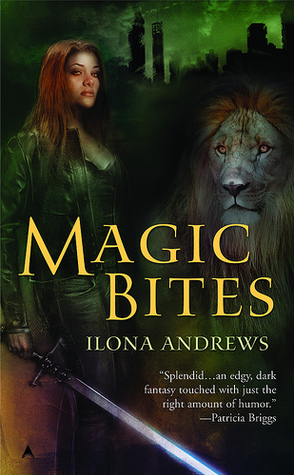 Magic Bites by Ilona Andrews: Okay so this book is definitely not very romance-y but let me tell you, the romance that happens through this series is one of my favorite of all time. The author does such a good job of making you fall in love with the characters and really get to know them so you know when they start to fall in love. The thing is, this book doesn't really have much in terms of romance, but that's why it's so great. The romance feels so natural because it happens over a few books and it isn't forced or rushed. The author gives us two people who are both strong, independent, and unbearably snarky, so of course they won't admit their attraction. I just adore how we get teased book after book and the romance just builds up until finally the characters can't take it anymore. This is definitely my favorite sexy, adult romance.
"He grabbed me and kissed me. The kiss sent a wave of heat from my lips all the way to my toes. Curran's eyes laughed. "For luck," he whispered, his breath a hot cloud on my ear."
Stardust by Neil Gaiman: How could I not include this book? Stardust is a tale of magic, adventure, witches, and true love. In this book, a young man named Tristan promises the girl he wants to marry that he will bring her back a fallen star in exchange for her hand in marriage. So he sets off into a magical land where he finds that the fallen star is actually a girl. This book is so cute and fun and heart warming, with a sweet romance that just makes you wanna jump up and down. I love it because they have absolutely no idea that they are falling in love, so it's almost funny to watch them be such oblivious idiots. And the ending brings a tear to my eye every time, it's such a perfect, romantic ending.
"He wondered how it could have taken him so long to realize he cared for her, and he told her so, and she called him an idiot, and he declared that it was the finest thing that ever a man had been called."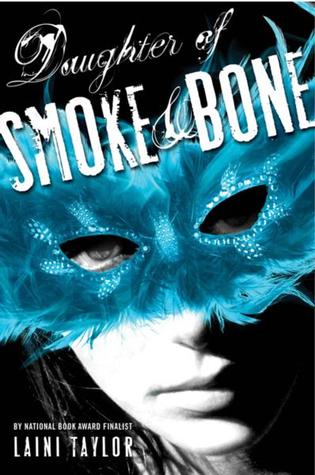 Daughter of Smoke and Bone: I have to admit, I read this book a while ago and don't remember everything about it, but what really stuck with me was the romance. This romance made me feel so hopeful and overwhelmed and sad beyond words. It was beautiful and unexpected and heartbreaking. Like, thinking about it right now is making me get a little teary. Not only was this book and the world amazing and beautiful in general, but the love story was one of the best I've ever read. I don't know how this series ends, so if it ends tragically, I apologize, but I promise you, it will be worth it. This is one of those loves that defied all odds and went up against time and war and death. Ugh, my heart.
"Your soul sings to mine. My soul is yours, and it always will be, in any world. No matter what happens. I need you to remember that I love you."