Fall is my absolute favorite season. Nothing's better than curling up with a snuggly sweater, a steaming hot cup of tea and a great book while the world outside consists of gray skies and crunching leaves. Fall is also usually when a big chunk of my most anticipated books of the year come out. The fall season and new books go together like peanut butter and jelly.
Empire of Storms by Sarah J. Maas:
I'm not even sure I need to explain this one, and yes, I know it's already out but I couldn't leave it off the list. Sexy fae warriors (yes, that is plural, as in more than one), Aelin kicking massive ass with her flame powers, tons more smoochy scenes, Manon slicing people's guts out, bad guys being bad, and guaranteed heartbreak. What's not to love?
Heartless by Marissa Meyer: Another book by Marrisa Meyer? How could I possibly resist? Not to mention the fact that it's a freaking origin story for the Queen of Hearts. I've been hearing so many raving reviews for this book already, so I know Marissa Meyer is working her magic yet again. Plus, I really need to know how an innocent baker becomes the evil, head-chopping Queen. I can't even being to imagine how that comes about.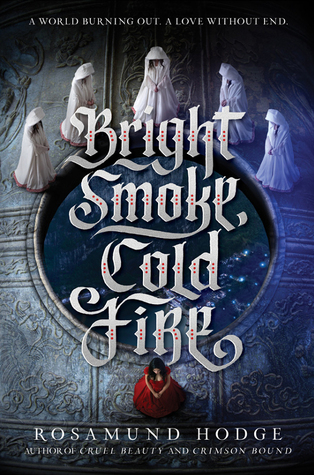 Bright Smoke, Cold Fire by Rosamund Hodge: After reading Crimson Bound, I can help but be excited for another retelling, this time featuring Romeo and Juliet. I have a love/hate relationship with Romeo and Juliet but I have complete faith in Rosamund Hodge to make it interesting and creepy enough to hold my attention and hopefully capture my heart.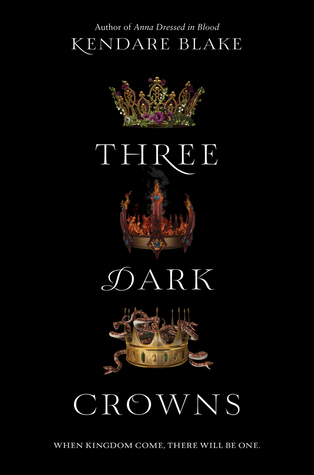 Three Dark Crowns by Kendare Blake: I adore everything about this book. That cover makes my heart pitter-patter and the idea behind it, of dark magic and trickery, betrayal by those closest to you, and a rivalry between sisters that can only end in death… My stomach is fluttering just thinking about it. This book has so much potential to be one of my favorites of the year.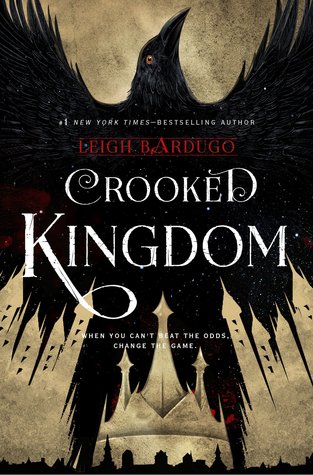 Crooked Kingdom by Leigh Bardugo: Guys… this book. I can't even begin to describe the feelings I get in my stomach when I think about it. Six of Crows was one of my absolute favorites last year and the wait has nearly killed me. But in a few short weeks, this book will finally be in my hands. There is not a single shred of doubt that I'm going to laugh and cry and probably scream at the heavens for ever cursing me with such a book.
Den of Wolves by Juliet Marillier: This author is one of the few that genuinely makes me cry from a place deep down in my heart. One of the most underrated actors that I love, she's broken my heart many times with her incredible stories of love, faith, redemption, healing, and a little magic. This series is no exception. Blackthorn and Grim are back and no doubt, once again, getting in way over their heads with someone's problems. Which I'm actually okay with because with every near death experience, the more their relationship grows and the more feels I get. Win win.
Gemina by Amie Kaufman and Jay Kristoff: I'm not even sure how to describe Illuminae to someone who hasn't read it, but if you haven't, I'm pretty sure you should just go read it and find out for yourself. One of the most surprising and unique books I've read in a long time, and now the sequel is almost out. Be still my heart. But seriously, this book is going to wreck me if it's even half as good as the first one.
What new fall releases are you guys most excited for?