I'm starting a new thing where every Friday, I going to post a new favorite of mine, such as setting, villain, romance, etc. Today I'm starting it off strong with my favorite hero. This one is specifically male since I'll be doing a heroine one some other time.
For this one, I'm considering guys that are actually the main character of the book, not side characters, no matter how much ass they kick. This is a really hard one for me, because so many of my favorite books feature great male characters.
But in the end there was one clear winner.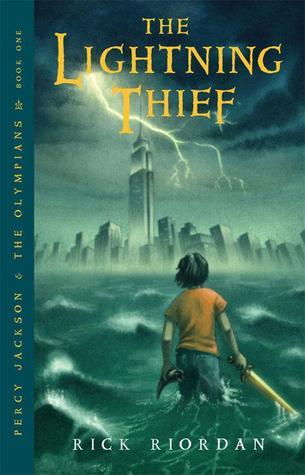 Yes, ladies and gentleman, that winner is Percy Jackson. I know, I know, you all must be surprised. After all, wouldn't Harry Potter have been the obvious choice? If you know me, yes, it would make sense for you to expect that. However, let me explain something.
Harry Potter is an amazing book series. Probably the most amazing to ever exist. And Harry is a great character. But so are Ron and Hermione and they take up a huge chunk of my love. All of the characters take up huge parts of my heart and not much is room is left for Harry. He is brave and loyal and caring, a well rounded guy. But he was never my favorite of the series, and his bad times (book five) still stick with me. I know I shouldn't judge since his rotten attitude was basically out of his control, but it still makes me mad. I love Harry beyond words still, don't get me wrong, but its hard to separate my love for him as a character from my love for the series.
Now Percy Jackson… There is nothing really bad to be said about him. He is funny and courageous and smart and loyal, everything you could ever want in a friend. For some reason, Percy just really stuck with me in a way that was completely different from Harry. These books are very different, as are the characters, and we get a lot more depth and development with Harry, that's true. But right out of the gate, there was something so likable about Percy. Seeing him grow and go on these ridiculous adventures, making new friends and conquering all sort of evil, but still remaining completely Percy through everything… I love him. He always cracks me up and warms my heart and through the Percy Jackson series and the Heroes of Olympus series, I rooted for him every step. For me, Percy was the driving force behind these books, he was the character that made the books.
For those of you that are curious, some other heroes that I was debating between were:
– Eragon from the Inheritance Cycle
– Richard from the Sword of Truth series
– Nathaniel from The Bartimaeus Sequence